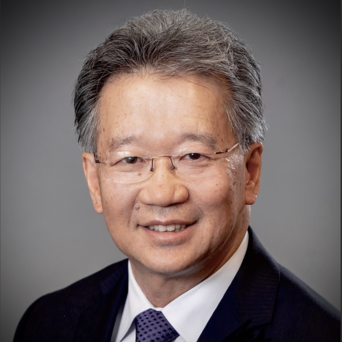 George Mui
Learn the Art of Closing the Deal in Career Management
Hourly coaching credit rate: 60
PROFILE
George specializes in providing career management seminars and coaching session for Chinese/Asian American professionals, executives, and entrepreneurs. He is currently the management partner of Global Consultants United, a management consulting group whose services include multi-cultural management and executive training. George leverages practical professional experiences and knowledge acquired in a long and successful career that spanned 40 years. His also the founder and moderator for the Asian American Executive Network with 2000 followers.
Career Experiences:
After short stay at a small technology company as a programmer, George joined AT&T Bell Labs in their switching system united as a software engineer but quickly promoted into technical management. He also successfully made the transition from Research Development to Business Management in Lucent Technologies Data Switching United where he grew a $120 million unit to $400 million.
After the first 20 years with the corporate world, George established an international businesses consulting business focusing on business development and management consulting services for 5 years. He also working in Small Business Development Center director for the Asian American Alliance, a non-profit organization that provided services for Asian American Small Businesses on behalf the U.S. Small Business Administration for 2 years.
His final career stop included 12 years working with the U.S. Department of Commerce Minority Business Development Agency where he provided global business consulting service for minority businesses. George may be most known for his 2-year special assignment as a Senior Advisor responsible for the business portfolio in the White House Initiative on Asian Americans and Pacific Islanders where he advocated for Asian American and Pacific islander businesses across the nation. His accomplishments included innovative advocacy programs.
Transition to four unique career choices required effective personal and professional skills in communication, leadership, negotiation, networking, and collaboration with many key stakeholders. Leveraging these experiences and knowledge has been the major reason why George has been able to help others to maximize their career objectives.
Coaching Approach and available Coaching Services:
George takes a simple approach to training and one-on-one coaching by explaining a few fundamentals of career planning and management skills, sharing personal experiences to demonstrate how he was able to apply these skills in his own career, listening and understanding the challenges his clients faces and offering practical approaches to overcome them to maximize their career opportunities.
George training and coaching services include:
Signature seminar "Art of Closing the Deal" a new approach to career management in a public, large group, or private small group settings.
One-on-one or small group coaching sessions within the elements of "Art of Closing the Deal"

Career Planning & Developing an effective career plan
Understanding and bridging the cultural gaps in the professional environment
Building and marketing a personal brand effectively
Networking, Networking, and Networking – how to leverage it to maximize career objectives and job performance.
Developing and closing "deals" to enhance career opportunities.
Career transitioning – industry sectors, corporate to non-profit organizations to government services, etc.
Additional topics can be added as appropriate.

Small business coaching and business development counseling is also available as needed.
Unique Career Learnings:
George has a unique set of career experiences that spanned 40 years and multiple sectors included small technology company, Fortune 500 corporation, Entrepreneurship, non-profit advocacy organization, and U.S. Federal Government agencies
From small technology companies as a software engineer to a large Telecommunication firm as the product & marketing director for a $400 million business unit. The transformation from a Chinese American engineer being told to take "English as 2nd Language" class to leading Lucent Technologies negotiation team for the "Patent" ownership with AT&T during the Ma Bell Breakup was a great journey.
Career transition from "R&D" to "Business Management" is a difficult task by itself, mixing in the challenges of being Chinese American/Asian American in a mostly white male system was indeed a struggle with many learning opportunities. However, it was nothing compared to the transition from large corporate management to entrepreneurship, non-profit environment and then the federal government.
Career Management Coaching and Training Experiences
There is one constant in George's career is his passion and ability to advocate for the Asian American community. While at ATT-Bell Labs & Lucent Technologies, he actively participated in Asian American Affinity/Employee Resource group known as Asian American for Affirmative Action (4A) and the Asian American Leadership Forum (AALF). He also conducted "Taking Charge of Your Career" seminars for the Asian American professionals. 25 per class, he conducts over 20 totaling 500 students over a 5-year span.
As part of his Management Consulting firm, he delivered Career Management seminars to the Asian American professionals in other large corporation such as Motorola, AON and Abbott Labs. He always organized many free career management seminars and webinars for the Asian American Community including his current advocacy organization – The Asian American Executive Network, an informal Networking Group with about 2,000 followers.
While working in the White House Initiative on Asian Americans and Pacific Islanders in Washington DC, George organized multiple Asian American Leadership Summit at the White House bring Asian American Employee/Business group, business, and community leaders to deal with challenges facing Asian Americans in public/private sector and the business communities.
Incorporating his learning during his expansive career journey, George has created a unique career management workshop – "Art of Closing the Deal". The workshop includes the following key elements:
Dealing with the reality for Chinese/Asian American Professionals in the corporate & professional environment successfully
Basic of Career Planning and process for creating an effective career plan
Understanding and marketing one's own unique skills and brand
Creating & leveraging professional network effectively
Making & Closing deals
In the past two years, "Art of Closing the Deal" has engaged 150 plus Chinese American professionals and executives seeking advice on career management at the workshop. He also created the "Art of Closing the Deal" Linkedin special interest group for follow-up discussion. It is another networking opportunities for 60 plus workshop participants spanning 5 different classes.
George has extensive one-on-one coaching experience within the corporate and government sector in both informal and formal mentoring/coaching program. He also has experience in providing small business counseling in his role as the Small Business Development Center Director at the Illinois SBDC center, Global Business Consultant at the Minority Business Development Agency, and as the Senior Advisor at the White House Initiative on Asian Americans and Pacific Islanders.
Recommendations on George's Coaching & Mentoring skills:
Recommendations received on Coaching and Mentoring:
1. "George has been a tremendous resource for me. His industry knowledge enables him to provide practical advice on daily tactical approaches and his government work experiences facilitate the big picture view for small businesses. He is passionate about Asian American advancement. He is always willing to help. Thank you, George, for everything you do!"
Chinese American Federal Government Employee
U.S. Government Agency on Financing
2. "George Mui is a connector, cheerleader, and coach. I have had the opportunity to work with George on numerous projects that engage and center Historically Marginalized communities. In the Spring of 2021, during the height of the Anti-Asian rhetoric, George strategically to convene and gather Asian American leaders to focus their lived-experiences and care for our community to skill-up the next generation of Asian American professionals. At the Virtual AAPI Job and Career Fair, George mustered a diverse cadre of professionals to lead workshops on resume, interview skills, and navigating the US Federal Application system. To be inclusive, George was intentional in his targeted outreach to Asian American Pacific Islanders and small Asian American Communities. George Mui is a mentor, coach, and sponsor for all levels of professionals and executives.
Chinese American Director of Outreach
Local Community College"
3. "As a mentee of George, I benefitted greatly from his years of corporate, non-profit, and public service experiences. He shared unwritten rules to building authentic and mutual relationships that exposed me to a lifetime of lived wisdom and deep friendships. As a result, I have been able to live my purpose helping unleash the potential in others and myself to make a bold impact at work and in the community. George is a one-of-a-kind leader that helps you push beyond your comfort zone to make your goals a reality. He took a very shy individual, brought out my potential, and mentored me into an influential leader. Thank you, George.
Vietnamese American Director, Data and Analytics
Fortune 100 Financial Company.
4. "George and I got to know each other almost 10 years ago at a Business Forum led by him for the Asian American community. I was immediately attracted to his passion he demonstrated as I share the same passion. He has since become my mentor and guided me positively in many of my community and leadership activities. George has an amazing level of passion and energy on things he believes, and they are contagious. I attribute much of my career successes to him as I believe finding your passion is the first step of a successful career. Beyond that, I am very grateful for his guidance, his positivity, his focus on both long-term goals and near-term improvements, and his patience in training the next generation leaders. I strongly believe he will have a very positive impact to your career as well!"
Chinese American CFO
Technology Firm
5. "George Mui embodies servant leadership on many levels, most recently leading a university alumni committee composed of members worldwide. He showed this committee purpose, humor, and focus during challenging times. His extensive leadership experience in the federal government and private sector allows him to mentor and coach individuals across multiple industries and experience levels. You would be hard-pressed to find a more dedicated mentor, coach, and leader"
From a colleague's perspective
Vietnamese American Associate Vice Provost
Higher Education Institution
6. "As an executive leader responsible for leading a subsidiary of a fortune 300 organization and community advocate, George Mui continues to serve as a strategic partner in many of my life endeavors. George's diverse and successful background and experiences positioned him well as a key mentor for me back in 2012. His guidance and network connections provided the countless opportunities that I have been and continue to be involved in. His philosophy of social capital investments and a driven focus to pay forward back into our communities positions us all well to "lift all boats" allowing us to capitalize on a variety of opportunities. George's commitment to advancing one's career to achieve their life goals is structured in a formalized format that leads to success. As a former mentee and active community partner, I'm a testament of that successful experience."
Filipino American Executive Leader and Community Advocate
Fortune 300 Corporation
Article Published About George Mui
https://2017-2021.commerce.gov/news/blog/2017/05/spotlight-commerce-george-mui-senior-business-development-specialist-minority.html
TAGS