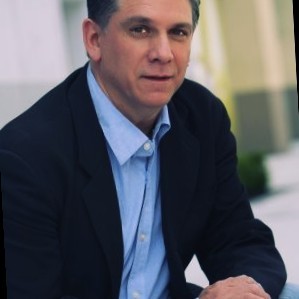 Joseph Rios
Coaching others to communicate with charisma: to be seen, acknowledged and remembered.
Hourly coaching credit rate: 60
PROFILE
My approach to coaching begins by melding a client's desired outcomes with my observations. Together we agree upon learning objectives, a timeline and preferred learning approach. Enhancing communication in public, on teams or interpersonally, is not a linear process and learning to influence others can disrupt our comfort. Communication is not a soft skill, it's hard! Therefore, learning to communicate effectively and leave a lasting impression upon an audience requires confidence, my ultimate goal for all. I help my clients uncover their personal style and unique voice while remaining authentic. I motivate, inspire and guide. And as clients drive the changes they seek, I serve as "GPS" keeping them on track toward their learning destination.
I have been teaching, coaching and training global leaders to speak for impact and build lasting professional relationships for over 25 years. As a result, I have developed the Art of Flow, a learning methodology that fuses concise and clear messaging with delivery elegance to guarantee a speaker's purpose is fully grasped and remembered. I have helped hundreds discover their personal charisma and utilize it in a genuine and professional manner when speaking. The result of being in Flow is confidence. Confidence in one's ability to have rapport with any audience regardless of linguistic or cultural background.
I specialize in helping non-native speaking professionals go to the next level in their use of English for communication purposes. Whether as participants on global teams, as people managers and leaders who desire to uplift, or anyone seeking promotion, my work is designed to increase visibility, notoriety and credibility. I have conducted workshops for numerous large corporations in high tech and other industries. I am repeatedly asked what role communication plays in promotion and network building. My answer: everything. I teach how to "show up," connect, and navigate the personal and cultural discomfort we encounter as we become more assertive communicators.
Being a cultural fish out of water has its special challenges and benefits. I know. After completing a BA at UCSD, I began a lifelong journey into culture and language in Europe where I worked for five years. I then earned an MA in International Relations focusing on Chinese Economic Development at Middlebury. After that, I taught for four years as a Lecturer at the Foreign Trade Institute in Shanghai and the Institute of Technology MARA in Kuala Lumpur. I then became Academic Director and co-founder of a language institute in Tokyo.
I completed my PhD at Stanford in International Comparative Education where I conducted research in the Anthropology of Communication. Leading an international team I turned theory into practice as Education Director for a 9000-student school district in Silicon Valley where we transformed how our faculty of 400 taught the core curriculum to foreign born, multicultural and multilingual learners. At present I am a communication coach to software engineers at Google and have been recognized as "coach of the year" by IOR, a firm that specializes in relocation and communication training for high tech professionals. I am also APEC lead trainer for the Columbia Business School's Venture for All program in China.
I have facilitated workshops for numerous Fortune 500 companies across industries in the US and abroad on Leadership Theory, People Management, Employee Relations, Conflict Resolution, Difficult/Challenging Conversations, Customer Service, Managing Up and Across, DEI, Situational and Values Based Communication. In these workshops I emphasize how cultural values define us and how we communicate, as well as the genesis of cultural misunderstanding and concrete steps to prevent it from unraveling while leveraging diverse perspectives.
TAGS