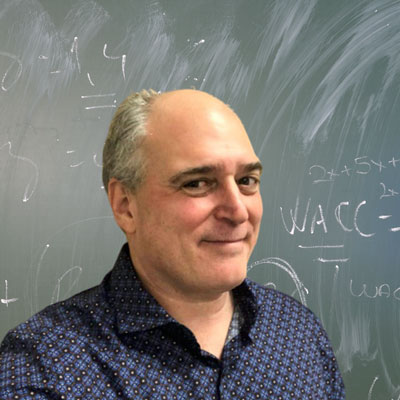 Marc Naddell
Know yourself. Know situations. You won't fear outcomes of pursuing your goals.
Hourly coaching credit rate: 50
PROFILE
I have envisioned, pursued and achieved breakthroughs for myself and those I have coached throughout my career.
I drive self-awareness in others, and teach them how to think in terms of scenarios, alternatives and layers of plans to accomplish what seems nearly impossible.
I started this early in my career, pioneering successful platforms, products and patents against strong odds or corporate inertia.
My coaching philosophy derives from my experiences as a senior executive at a number of fortune 500 companies and privately held technology start-ups that were headquartered in the USA, Europe and also Asia.
Having risen up through the ranks as a business person, my focus was on constantly learning new skills and perfecting a range of communication competencies that would enable my mastery of new technology concepts, to have effectiveness in working with management, peers and my own teams, and to persuade individuals and audiences with my ideas and proposals.
I have three degrees from Universities, including my Masters in Management from the University of Chicago's Booth School of Business, and two undergraduate degrees in business administration from Florida Atlantic University, both with a concentration on Marketing topics.
I received significant management acceleration and topical mastery training from the corporations where I was a leader in product management and in marketing roles. The most significant of these were in Media Training, which I took with 4 different training companies, sponsored by 4 different companies where I assumed responsibilities as a Corporate Spokesperson with the entitlement to speak for the company with journalists, technology analysts and to deliver keynote presentations at industry conferences.
I have lived and worked across the USA, and have had global scope in my roles for most of my career. I grew up partially in Switzerland, and had an expatriate assignment in Finland, and built and led teams based in various parts of China & India, as well as in Canada, Germany, UK, Sweden, Taiwan, Japan, South Korea, Singapore, Brazil, Argentina, Chile, France, Italy, Finland and Denmark.
I speak English the best, but can also speak German fluently, and conversant in French, Spanish and Mandarin.
Some specific areas where I enjoy coaching professionals and leaders the most are:
16personalities.com assessments, that leverage the Meyers Briggs platform.
Assertiveness training, as a method of more effective communications and interpersonal interactions.
Cross cultural education and coaching, from the Westerner's sensitivities.
Planning and building global, cross functional teams from the ground floor to scale. Focus on creating a strong culture of collaboration, energy and results.
How to leverage linkedin and job boards to accelerate and improve results in job searches.
Creating a professional brand that can evolve where your career plan is taking you, and all aspects of strengthening your persona to fuel that professional brand.
All types of presentation and communication skills, like creating great slides, developing strong and memorable messaging, streamlining your email methods for better interactions, interviewing strategies and tactics.
TAGS