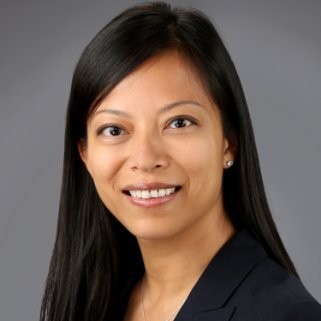 Selena Yuan
Drive transformational change through purpose, intention, and self awareness.
Hourly coaching credit rate: 70
PROFILE
Selena Yuan is a senior executive with over 16 years of experience in executive coaching, leadership assessment, leadership development, culture, employee experience and engagement, and diversity and inclusion.
Professional experience
Dr. Yuan has consulted multiple mid to large size global Fortune 500 companies across various industries. She held numerous leadership roles at global companies such as Takeda, Visa, and Gilead Sciences. She now heads the Talent Development function at a global innovative biopharma company where she and her team are responsible for developing and executing global talent strategies to elevate the workforce across all levels.
Industry experience
Healthcare, including pharmaceuticals, hospitals, and biotechnology. Also consulted in telecommunications, financial services, higher education, manufacture and retail organizations.
Credentials
Doctorate of Philosophy in organizational behavior and human resource management from University of Illinois at Chicago.
Master of Business Education from Indiana University of Pennsylvania.
Certified in a range of psychometric assessment tools including Decision Style, viaEDGE, Voices 360®, GPI, IDI, MRG, and Hogan Assessments.
Fluent in both Mandarin and English.
Coaching approach
Dr. Yuan's coaching approach is a combination of self discovery and targeted development interventions. Selena's coaching specialties include: career development, building high performing diverse teams, developing a compelling professional brand and presence, and inclusive leadership. The level of leaders she typically partners with ranges from front line managers to business unit leaders such as regional GMs and Division Vice Presidents.
Dr. Yuan offers unique perspectives grounded in her leadership journey to help minority leaders to break glass ceilings and effectively build a strong leadership brand. She is passionate and strives to help leaders to find the right role in their career that fully taps into their potential and allows them to bring their authentic self to the workplace.

Results achieved
A Marketing V.P. was looking to advance his career while his stakeholders and senior leadership team saw a few areas of potential derailment getting in his way. Dr. Yuan helped the leader increase self awareness around his development areas, identified key business priorities to regain trust with his key stakeholders, and developed a strategy to build a stronger leadership brand within the organization.
A senior female minority manager wanted to be able to have a stronger voice in the organization and was struggling with her communication style. Dr. Yuan shared key insights from her leadership assessments and pinpointed specific examples of how she delivered key messages. The insights also touched on cross cultural topics that had significant implications to her leadership effectiveness. As a result, the leader grew more aware of the power dynamics with her stakeholders and became much more intentional to her communication with cross cultural audiences.
TAGS