Small Group Coaching Workshop – Art of Closing the Deal: Career Management in Four Sessions.
Jun 1 Wednesday
@
6:00 pm
–
7:00 pm
PDT
This is a four part series – Tickets are valid for all four sessions
Part 1 – June 1 6:00 pm – 7:00 pm PDT
Part 2 – June 8 6:00 pm – 7:00 pm PDT
Part 3 – June 15 6:00 pm – 7:00 pm PDT
Part 4 – June 22 6:00 pm – 7:00 pm PDT
This workshop is aimed at middle management and above:
Success in career management is an "Art" not "Science" as it requires creativity in applying general rules for an individual's career objectives and leveraging appropriate relationship along the way to reach the goals. Furthermore, the path for success is different for individuals from diverse cultural backgrounds. This "holistic" approach requires an individual to learn how adapt and integrate into the environment. "Deals" may be required to provide the best chance of adapting and integrating through relationship and mutual support from colleagues, direct management, and career sponsors. This series will also take a deeper dive into challenges facing the Americans with Chinese/Asian Heritage in today's America with a practical approach to overcome them. Here are the four-part series to address Key Elements of Career Management:
1. Introduction – Exploring the basic concepts on Art of Closing the deal
High performance with measurable results and impact at your own assignment is the minimum requirements to be successful in getting choice assignments, advancement, job enrichment opportunities in any career. But it is even more important to understand all key elements when it comes to career management.
2. Art of Career Planning – Developing an effective career plan
It is essential that an individual must have effective career plan that is based on their own reality, measurable goals, and action steps.
Honest self-assessment of their skills and experiences with respect to their career objectives and desired career

Even more important is the assessment of others on your ability to take on certain assignments and job positions.

Building an effective career plan required a good understanding of both and steps necessary to obtain these skills and experiences.
3. Art of Networking –
Leveraging networking to maximize career objectives and job performance.
The more people who know about you and your skills & experiences, the more opportunities you will have to maximize your career objectives. The key to effective networking is your ability to create mutual support with people in your current company and where you want to get to eventually. Consider leading with "How can I help you?" instead of "Can you help me with?"
4. Art of Career Transition – Maximizing one's career with effective transitions.

To realize one's maximum career potential, there will be a fair number of transitions. Transition can be movement within the same career as in promotion, lateral movement for job enrichment or professional development. One may be switching to different industry sectors such as corporate, non-profit organizations, education institutions, or government services. Perhaps the most dramatic transition of all is switching from employment to entrepreneurship. Technical, management, leadership, and professional skills are often transferable
Common to all four parts of this series, we will explore the impact of "Cultural Different" and how the current political and economic conditions can impact your career in America.
For Chinese/Asian Americans, here are the additional elements to consider:
Cultural differences – Unfortunately, the burden of managing the cultural differences is on you. Even the American born Asian Americans are influenced by their immigrant parents or grand parents on how they behave. Common cultural traits such as being humble and respectful of authority can often lead to the reputation of lack of confidence, assertiveness, and leadership skills. Another common mistake is relying direct management to be the champion of your career.

U.S. Relationship with your "Home" country – As an example, the U.S. and China relationship has significant impact on the career of the Americans with Chinese heritage. On the positive side, Chinese Americans have the distinct advantage in company who are operating in China market. Unfortunately, Chinese Americans who have family in China may have difficulty getting security clearance for high level government positions and leadership positions in corporations that view Chinese companies as their competition.
Common ground for Asian Americans – It is important to find common ground with other Asian American communities to come together with corporation and government agencies to advocate for Asian Americans as a group. Most do not have the capacity or desire to deal with any one ethnic group.
Many individuals find it very difficult to internalize what they learn in most of the generic career management training. Therefore, they fail to incorporate their learning into their career plan effectively. Even most well-meaning mentor and coach only focus on a few aspects of these elements into their advice. Unfortunately, there is not a single formula or equation for success. It requires creativity and support from others. Hence it is really an "Art" not a "Science".
This Mini-Series and learning in group setting will allow you to learn the basic concepts and hopefully takeaway practical approach. Additionally, the group setting allows you to meet and potentially extend your network to support your career. One on one coaching is also available upon request.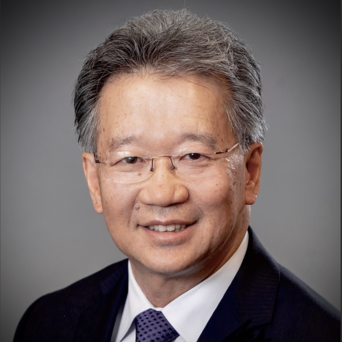 George Mui specializes in providing career management seminars and coaching session for Chinese/Asian American professionals, executives, and entrepreneurs. He is currently the management partner of Global Consultants United, a management consulting group whose services include multi-cultural management and executive training.
To provide practical career management training for large groups and one-on-one career coaching, George leverages his practical professional experiences and knowledge acquired in a long and successful career that spanned 40 years in technical and business management executive positions in a Fortune 100 company, his own management consulting firm, and non-profit advocacy organizations. George also worked in U.S. Government agencies including the White House Initiative on Asian Americans and Pacific Islanders.
Reference:
Event Costs is 100 Credits for MyT Coach Members!
Members can use their credits to book this event. If interested, please send an email to coaching@myt.coach and we will save you a spot. Using your credits is a $60 savings!