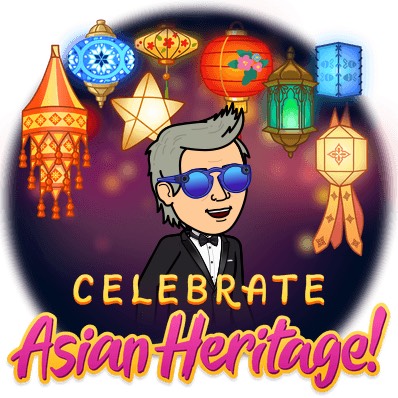 George Mui Will be the Keynote Speaker at BridgeBio
George Chunkau Mui, one of the MyT.Coach coaches, will be speaking at BridgeBio as the Asia Pacific American Heritage as the Keynote Speaker on May 12, 2022. This special event in honor of the Asian Pacific American Heritage Month is hosted by the Asian@Bridge organization, an Asian American employee resource group. Located in Palo Alto, CA, BridgeBio is a biotechnology company designing transformative medicines for patients with genetic diseases and cancers with clear genetic drivers. This is part of the MyT.Coach advocacy and community service.
During the "fire chat" format, George will share what Asian Pacific American Heritage Month means to him, his personal career journey, and career transition from the technical to business management. This event is open to all BridgeBIO employees.
While we all should celebrate our Asian heritage every day, it seems like the Asian Pacific American Heritage Month give us permission to be proud and celebrate our heritage with everyone. George will share his search for his own Chinese American identify and his effort to be included in the mainstream American society. George will also share why each company should recognize the importance of allowing all their Asian Pacific Americans to celebrate their heritage and contribute the company's mission and goals while maximizing their own career potential.
George will share his personal career journey as an immigrant from Hong Kong and trying to assimilate and be integrated into the mainstream. His career includes the transition from the tradition research and development sector at the AT&T Bell Labs to business management at Lucent Technologies as the Product and Marketing director of the Data Networking Business Unit. George also has working experience as an entrepreneur, management consultant on international business development. He also worked in public service in Washington DC in U.S. Department of Commerce and the White House Initiative on Asian Americans and Pacific Islanders advocating for minority and Asian American business.
At MyT.Coach, George provides a comprehensive approach to career management and teaching clients how to close the deal on their career objectives. This is done through large group webinars, small group coaching and one-on-one coaching.
For more details on George, see https://myt.coach/coach/george-mui/