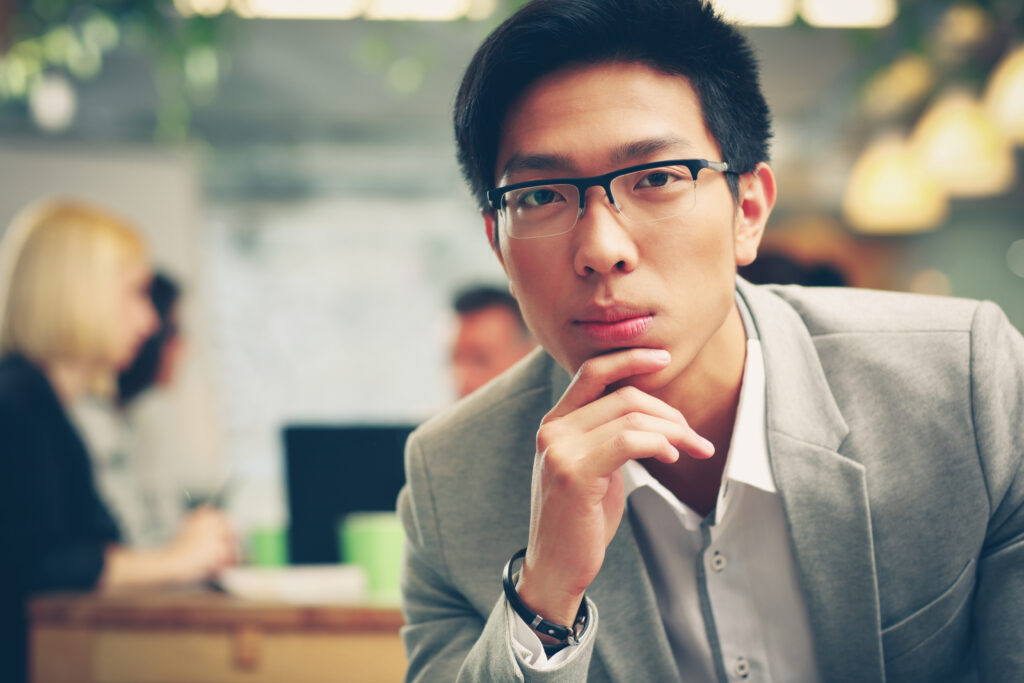 Art of Making a Deal – Career Management
Frequently Asked Questions
Series 5
This article shares frequently asked questions and answers from Coach George Mui on assorted topics within his presentation on the Closing the Deal on Career Management.
Each series will address a variety of questions within the context of career raised before, during, and after the Closing the Deal Career Management workshops.
JOB TRANSITIONS – When is it a suitable time to change jobs? Is there any downside to stay with the same job or change jobs too often?
It depends and "yes."
The best time to change jobs is when the new job fits in your career plan in term of personal interest and career progression.
There is a downside to stay with the same job for too long. The longer you stay with the same job and get more comfortable you become, the motivation to change decreases. Even if you decide to stay in the same job, you should continue to grow and seek job enrichment opportunities to expand your technical and professional skills. Be ready for possible job change when the surrounding environment changes such as COVID-19 pandemic, economic conditions, mergers, and acquisition force the change.
On the other hand, changing jobs too often gives the impression that you cannot keep a job. It is difficult for others to know your circumstances. Therefore, it can be interpreted as lack of technical skills causing poor job performance or lack of people skills causing relationship challenges.
MENTORS, SUPPORTERS, and SPONSORS – What is the definition and how to find them?
Let us get a clear definition of terms.
Mentors serve as advisors and coaches. They can be seasoned professionals at the same or next level inside or outside the organization. They really have nothing to lose if their advice does not work out for you.
Supporters help you find sponsors and offer support and recommendation for you. They can be one or two level about with good reputation in the same organization or your target organization. Their reputation is on the line if you do not meet your sponsor's expectation.
Sponsors take a direct role in offering a job opportunity for someone to advance their career. They are usually two level above. Their own job and career may be on the line if you do not work out.
Mentors can be found in mentoring programs sponsored by the company or advocacy organization. Seasoned professionals volunteer to be mentors to give back to the community. Companies often require their managers and executives to have community services as part of their performance plan.
Supporters can be discovered from your mentors – once they learn more your experiences and skills. Former managers can be good supporters assuming you have a good relationship with them. Most executives will not make any recommendation unless they have personal working experience. If they are not direct line managers, you must find the opportunity to demonstrate your skills. As an example, volunteering to help your potential supporters in their own projects outside of your normal job responsibilities is one way.
Sponsors are usually two levels above especially when it comes to any promotion opportunities. Your own performance history and job rating is necessary. But, having recommendation from supporters they trust, and their firsthand experiences would help a great deal.
Every situation is unique and not a single process for all. Hence it is an Art not a science.
MANAGE UP – How to manage your manager?
Expensive career management consultants often produce terms and titles to help sell more books. Perhaps I can add The Art of Managing up and down as one of my articles. Wait, someone already use that.
My approach is always to seek a better understanding on my manager's priorities and how they are being measured by their management. I also try to get a better understanding of their career aspirations and what challenges they must overcome. Build relationship with your management by first performing assigned tasks beyond expectation. Then make extra effort to help them achieve their personal and career goals. For example, leverage your own network to help your manager expand theirs. Give them proper credits when it is due especially in front of their management. Do not embarrass your manager in public by correcting or questioning them in public. Keep your disagreement and suggestions in a secluded setting. Keep your immediate managers informed especially when you are collaborating with their managers directly. Building relationship and seeking collaboration is the key.
Hopefully, these FAQs do not apply to all but hopefully you can also learn from them. I would welcome your thoughts and additional discussion on these topics. See other FAQs in this series for additional topics for discussion.
Other FAQ in the series published:
Frequently Asked Questions – Series I – https://myt.coach/the-art-of-making-a-deal-series-1/
Frequently Asked Questions – Series II – https://myt.coach/art-of-closing-the-deal-faq-series-2
Frequently Asked Questions – Series II – https://myt.coach/art-of-closing-the-deal-faq-series-3/